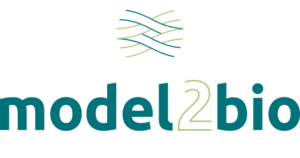 A pioneering Decision-Support Tool, based on mathematical models to predict agri-food residual streams and to identify best routes for valorising them
A Decision-Support System Tool validated in a real-life environment
A software platform with a cross-cutting perspective: technical, economic, environmental and social aspects. Validation in 4 countries: Spain, Belgium, Netherlands and Greece.
Simulation Module
Optimization Algorithm
LCA Module
Valorising the agri-food waste will have a huge environmental and economic effect, redesigning our food systems and building more circularity into them.
Decision-Support System Tool
Simulation Module + Optimisation Algorithm + LCA Support Tool
What makes us different ?
Model2Bio will be the only program to simulate the entire value chain and the whole industrial process
Learn about the Model2Bio tool from our experts
Twitter feed is not available at the moment.